We hope you enjoyed all those fun Harry Potter gifts yesterday. Today, another book series, another set of great gifts.
First, you should check out a few things over at Zazzle like this Narnian t-shirt and East of the Moon, West of the Sun mousepad!
Now, a gift collage: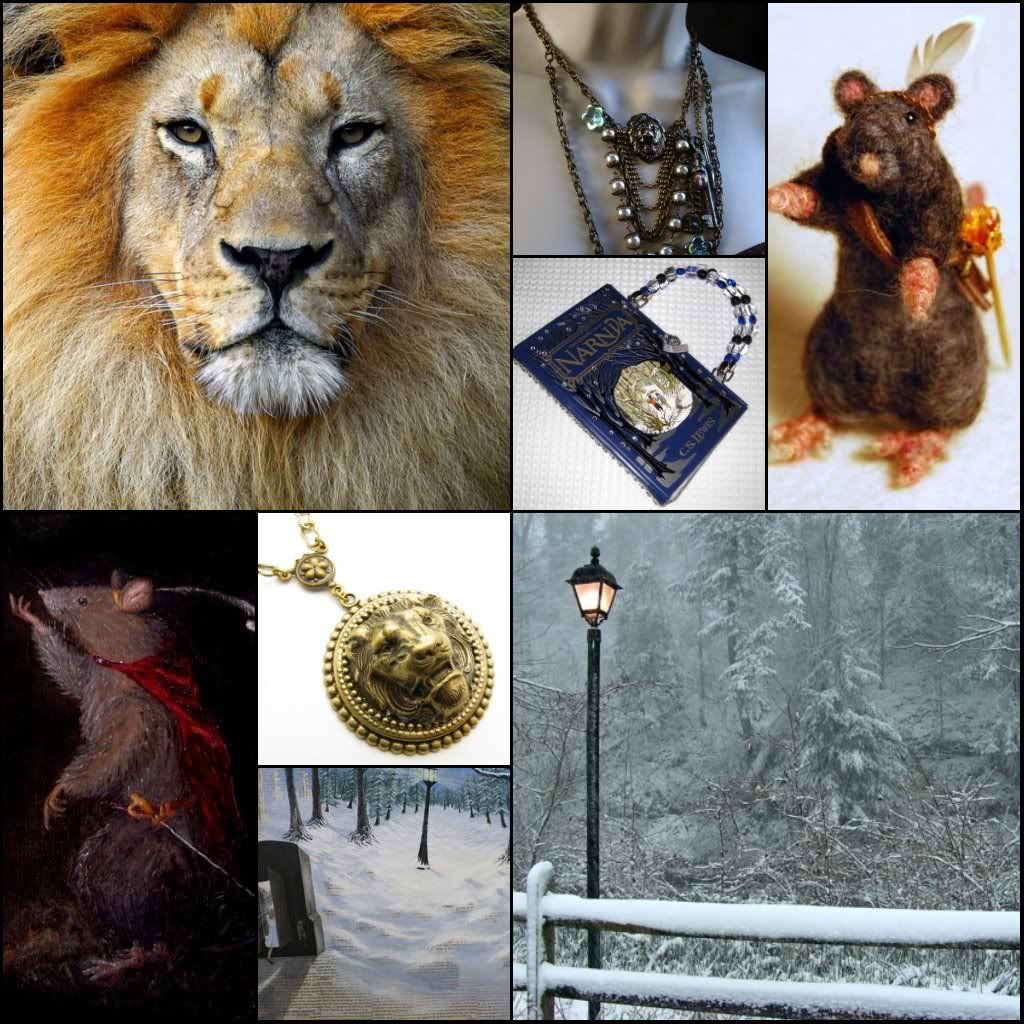 Top row: 1. No, that's not an actual lion we're suggesting you buy for your friends or family, but an 8.5 x 11 lion print; 2. It would take a really observant friend to even notice this Narnia charm necklace is a fan item and not just a piece of awesome jewelry; 3. This SmartGirl Book Purse is, well, pretty smart. (I have to suggest checking out the rest of the store for other literary-inspired pieces!); 4. This custom needle felted rat portrait is a little different, sure, but for the right person, it's kind of fantastic.
Bottom row: 1. An oil painting of Reepicheep; 2. Aslan necklace; 3. Through the Wardrobe 8 x 12 print, which I think would look perfect hanging over a big bookcase or reading chair; 4. Welcome to Narnia 5 x 7 photograph.
And then we have two books you have to check out.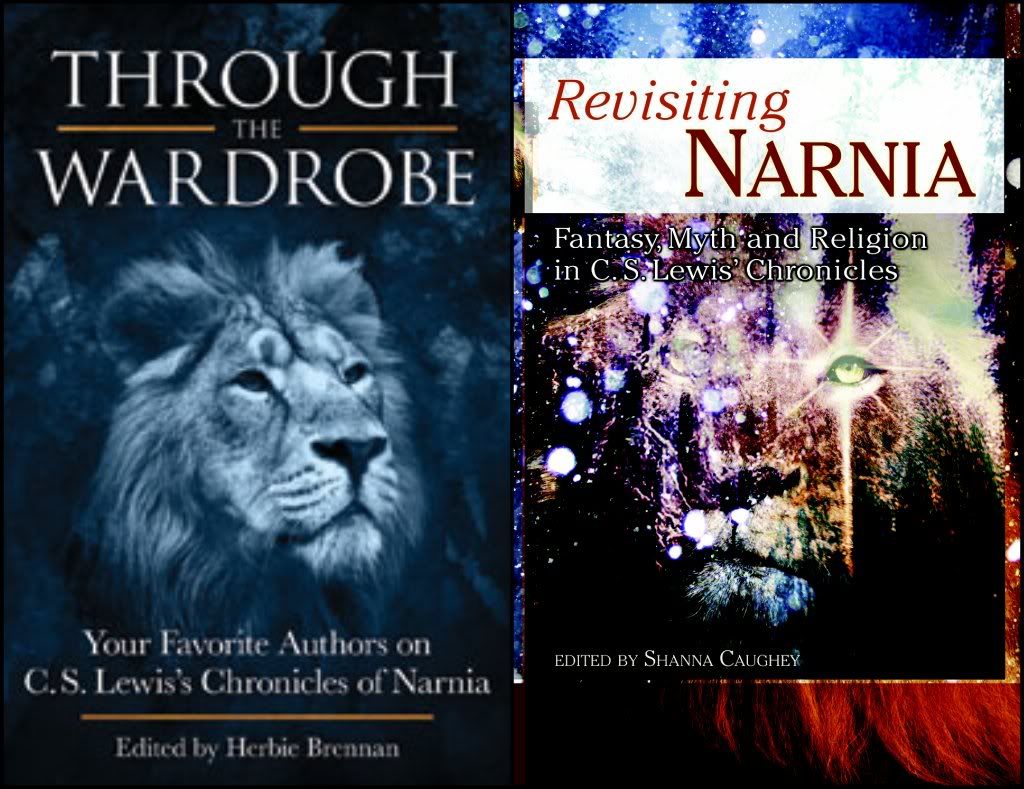 1. Our recently released Through the Wardrobe (you can even read a free essay from this anthology, up today!) and 2. Revisiting Narnia.
(Both are currently on sale, as part of our holiday promotion, so don't waste too much time picking these up!)
But, one lucky reader will get the Smart Pop Narnia book of their choice! Leave a comment below, and next Tuesday we'll announce the winner.
Thanks and happy shopping!