We've done Harry Potter, Glee, Narnia and now it's time for a gift guide for all the people in your life who love a serial killer. (Well, not just any serial killer, thank goodness. A lovable, fictitious one.)
First up, wearable Dexter gifts:


Top row: 1. My Dark Passenger Made Me Do It T-shirt; 2. Dad Says Tank Top; 3. Bay Harbor Butcher T-shirt
There are even a couple things for the tiny Dexter fans out there.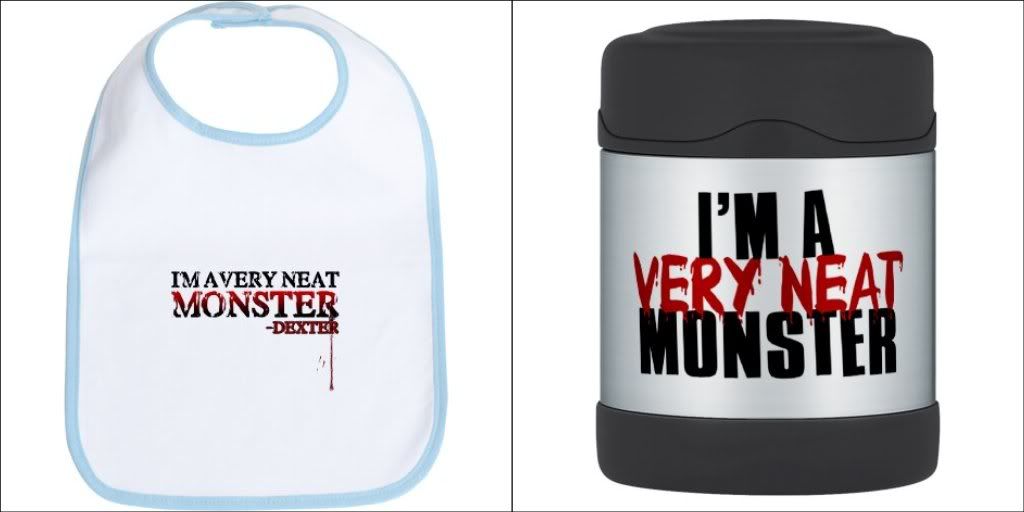 1. Dexter bib and 2. Food container
How about a Dexter caffeine fix?
Then we have the blood-inspired gifts. (Come on, it's Dexter after all.)

1. Blood slide soaps and 2. Dexter's memento necklace
And, of course, we have the very best Dexter-related gift: our book, The Psychology of Dexter. Buy a few, just in case!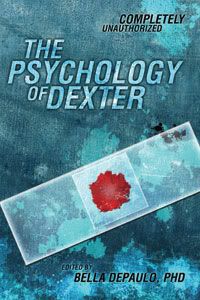 Also, like the gift guides that came before, you can win a copy of the book for your own. Just leave a comment below and we'll pick a winner next week!