We like vampires at Smart Pop. Well, maybe that's not entirely true, but we certainly like vampire properties. True Blood, The Vampire Diaries, Buffy, Angel … we're fans of 'em all. And if you (or someone you know) are too, then here's the gift guide for you.
First up, True Blood loot: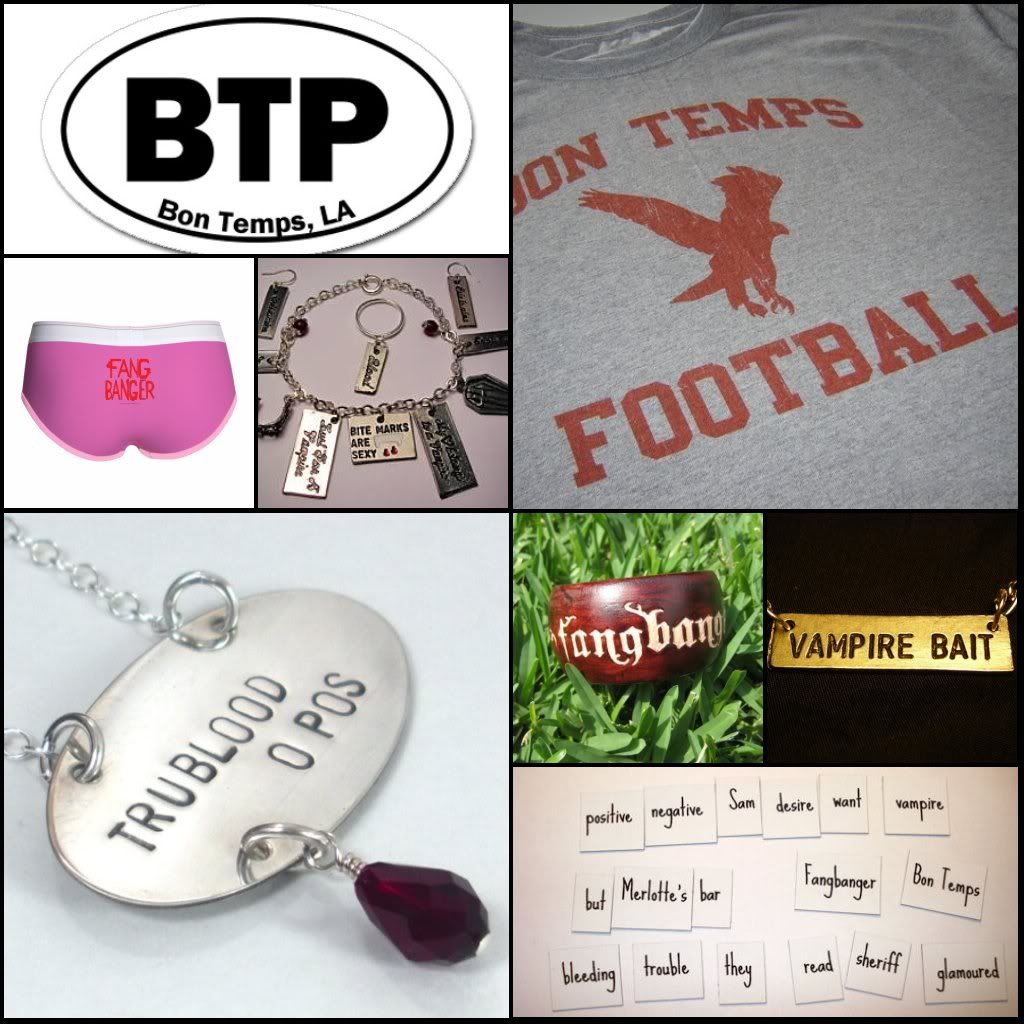 From top to bottom, left to right: 1. Bon Temps bumper sticker; 2. Fang Banger Boy Brief; 3. I Love Eric charm bracelet (and, who doesn't need this?); 4. Bon Temps football t-shirt (we can all pretend Jason gave this to us personally); 5. O Positive necklace; 6. Fangbanger wooden bangle; 7. Vampire bait necklace; 8. True Blood word magnets
For the Vampire Diaries' fans, we have stuff for you, too.
1. Stefan Salvatore family crest ring; 2. Vervain-infused oil (just in case!); 3. Elena's vervain locket; 4. D is for Damon Salvatore necklace; 5. Damon Salvatore family crest ring (hey, buy them both!); 6. Caroline's vervain necklace
Good stuff, right?
Since we're still running our contest for a copy of A Visitor's Guide to Mystic Falls, our Vampire Diaries anthology, today's post will include a giveaway of our True Blood book, A Taste of True Blood.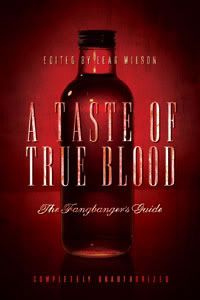 Just leave a comment confessing your love for either show (which is your favorite?) between now and next Monday at midnight, and we'll announce a lucky winner next Tuesday.