PaperBack
Buy From Us
Amazon
Barnes & Noble
Indie Bound
E-Book
Buy From Us
Kindle
Nook
Through the Wardrobe
Your Favorite Authors on C.S. Lewis' Chronicles of Narnia
Edited by Herbie Brennan
The third in the latest film version of C.S. Lewis' beloved Chronicles of Narnia, The Voyage of the Dawn Treader, will be released in December 2010. In a crowded market of predictable tie-ins, Through the Wardrobe–a collection of always thoughtful, frequently clever explorations of the series by sixteen popular YA authors that proves the series is more than its religious underpinnings–stands out.
Step through the wardrobe and into the imaginations of these friends of Aslan as they explore Narnia–from The Lion, the Witch and the Wardrobe to The Last Battle, from the heart of Caspian's kingdom to the Eastern Seas.
Through the Wardrobe, edited by internationally bestselling fantasy author Herbie Brennan, reveals new levels of richness and delight the other Narnia books overlook.
On Our Blog
Posted November 30th |
5 Comments »
We hope you enjoyed all those fun Harry Potter gifts yesterday. Today, another book series, another set of great gifts.
First, you should check out a few things over at Zazzle like this Narnian t-shirt and East of the Moon, West of the Sun mousepad!
Now, a gift collage: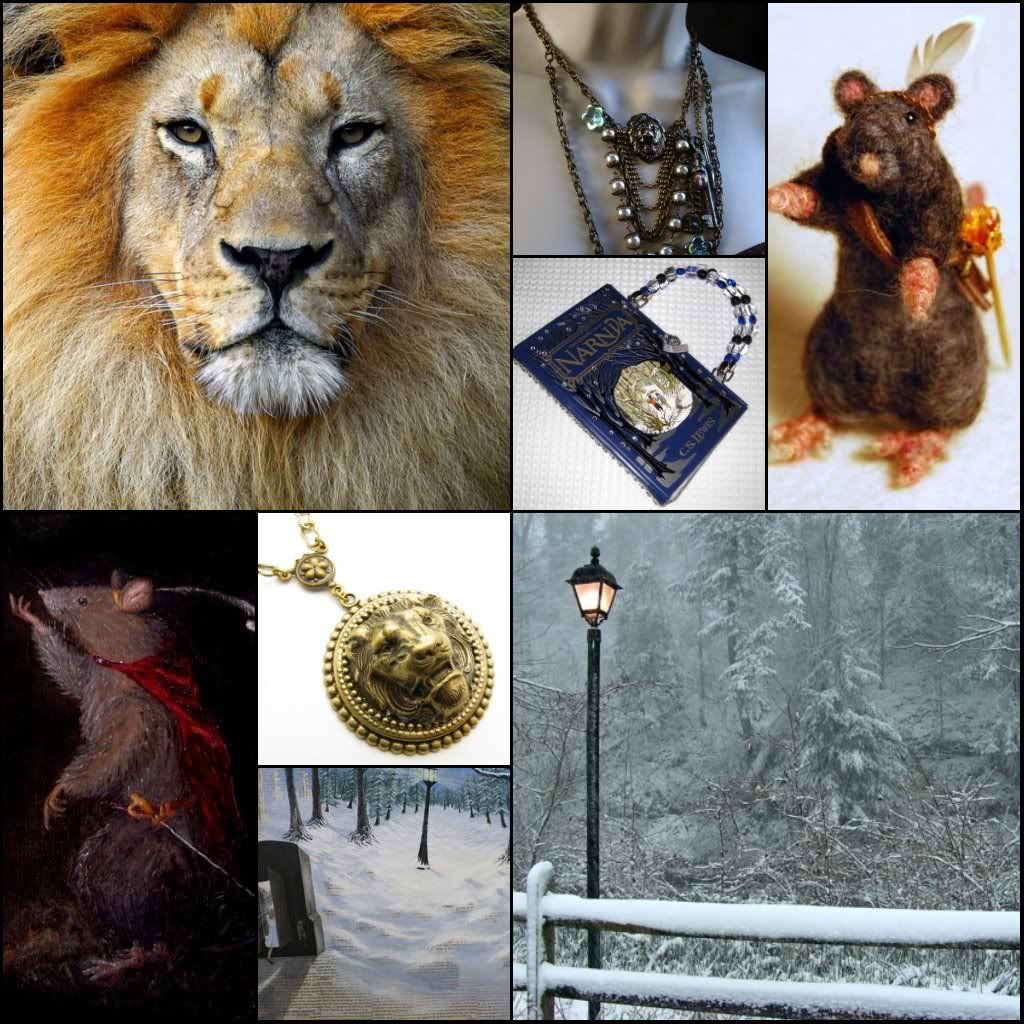 Top row: 1. No, that's not an actual lion we're suggesting you buy for your friends or family, but an 8.5 x 11 lion...

Posted October 16th |
2 Comments »
Posted October 16th
Posted October 16th
Search