PaperBack
Buy From Us
Amazon
Barnes & Noble
Indie Bound
E-Book
Buy From Us
Kindle
Nook
The Psychology of Survivor
Leading Psychologists Take an Unauthorized Look at the Most Elaborate Psychological Experiment Ever Conducted… Survivor!
Edited by Richard J. Gerrig, Ph.D.
Six years into the 21st century, many trends have already come and
gone, but America can't seem to turn off or get enough of reality
television. Many fans and critics alike consider "Survivor" to be the
first (and the best) reality program out there. From its debut in the
summer of 2000 to the eagerly anticipated and controversial 13th season
coming in the fall of 2006, millions tune in each week, and the appeal
doesn't seem to be fading. Psychology of Survivor is out to
answer a few questions. From situational ethics to tribal loyalties,
from stress and body image to loneliness and family structures, Psychology of Survivor is a broad look at cutting-edge psychological issues view through the lens of "Survivor." Even more, Psychology of Survivor
provides psychological insights into the dynamics of "Survivor,"
explaining why macho alpha males rarely win, keys to getting your
fellow survivors to like you, and the dreaded Rob Cestaries Factor. The
third book in BenBella Book's Psychology of Popular Culture series is
accessible yet interesting, smart yet entertaining, Psychology of Survivor will appeal to millions of "Survivor" fans and psychology enthusiasts alike.
On Our Blog
Posted February 19th
From our post last week, here's the winner of our Psychology of Survivor anthology!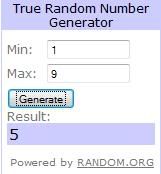 #5 is Jules, so I'll email her for the right address.
Come back often for more...
Posted February 12th |
9 Comments »
Last night was the season premiere of Survivor's 20th season, Heroes vs. Villains. It's an All-Star season with a twist.
You can see who is back for more rounds of game-playing and manipulating on the Villains team, and working hard and back-patting on the Heroes team here.
Although Survivor doesn't generate nearly as much media buzz as it did when it began ten years ago, it's still addictive to long-time fans, and this season promises to be as good as any with the return of Boston Rob, Colby, Rupurt and...

Posted October 16th |
2 Comments »
Posted October 16th
Posted October 16th
Search